ELPAST Child Resistant Zippers
BakPac can now give you the option of adding a child resistant EL-ZIP® zipper to your digitally printed pouches.
Global medical flexible packaging market is expected to reach USD 34.62 billion by 2025. The growing demand for medicine coupled with innovation in packaging materials is driving the demand for these products. Flexible packaging provides many advantages as it is lightweight, has increased shelf life, and consumes less amount of material. Stand-up pouch for supplements, vitamins and medicines offer an ideal packaging option coupled with the EL-ZIP® child safe zipper.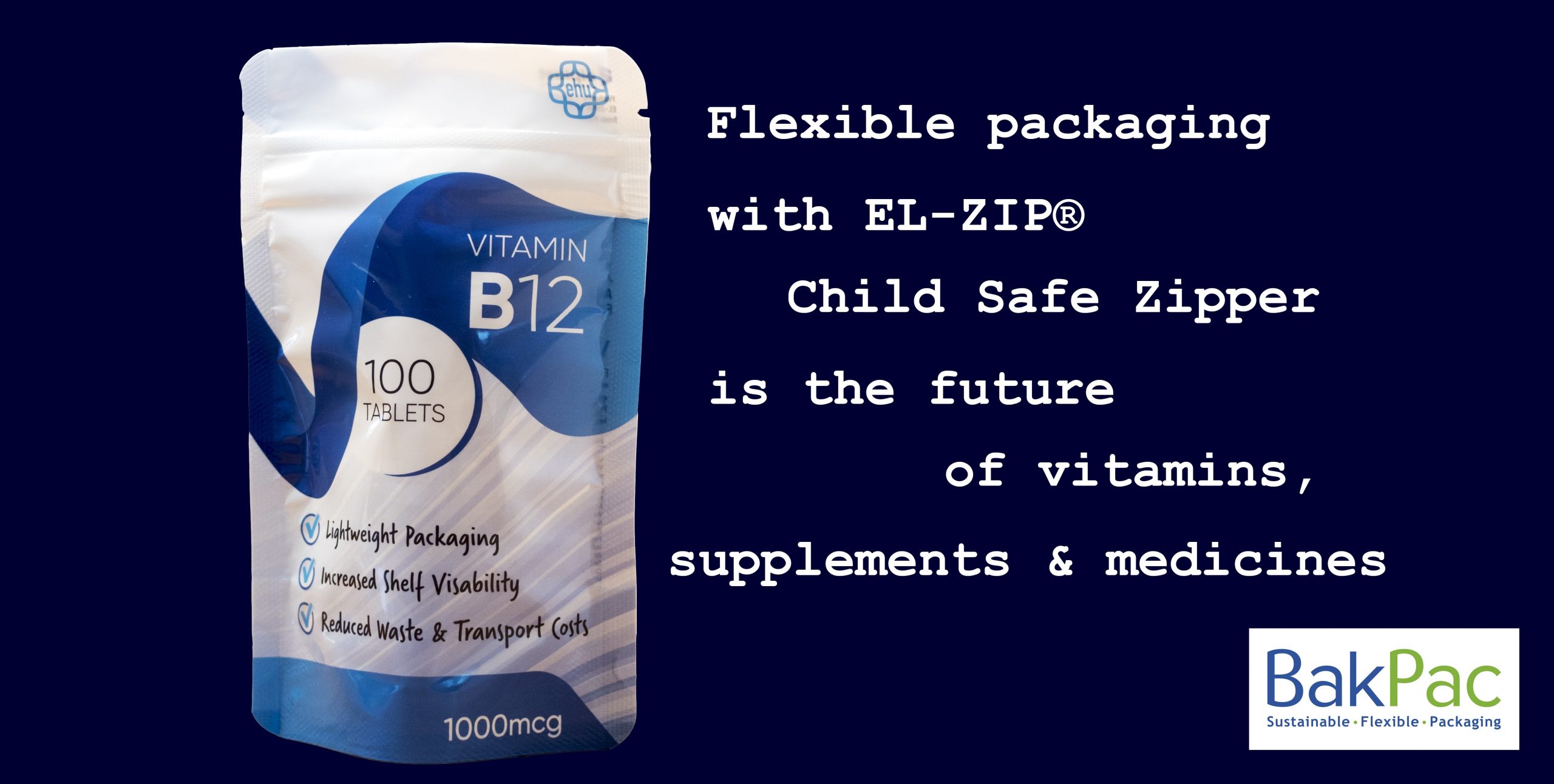 Shelf Appeal
Stand up pouches offer enhanced shelf appeal to products with larger area of branding design compared to a label while also using less space during transport compared to rigid plastic packaging. This contributes to flexible packaging being a more sustainable option for vitamins and supplements.
In addition, by printing digitally you can incorporate things like variable serial numbers and multiple SKUs in one order. Your customers can order what they need, when they need it.